We offer various products in the field of security and we also provide after-sales maintenance and repair. We organize the necessary installations and trainings. It is important for us to provide primary customer service in the customer's native language.

Various tools or software help speed up criminal investigations. This may require IT tools to gather and analyze evidence.

Electronic interception devices are increasingly being used for illegal surveillance. Simple devices can be used to identify them in workplaces, vehicles or homes.

In secure areas, it is important to make sure that no prohibited electronic devices are brought in or used. Phones, Bluetooth devices, etc. can be identified very easily.

Contraband is hidden not only in vehicles but also in the storage compartment and the cavity of the tires. It is possible to detect smuggled goods with simple means.

Capturing an incident or scene as video or images may be important for further investigation. Body cameras allow you to do this comfortably, while the staff is engaged in, for example, drafting a protocol.

Shock and weatherproof suitcases provide excellent protection for tools that must be used outdoors. For example, an important measuring solution can be built into a suitcase to be easily carried outdoors.

There is no stable mobile connection everywhere. Then a compact and high-data satellite system in an advantage, because you can use it around the world.

Shielded bags prevent theft of data from credit cards or other documents. The bags block mobile, WiFi, Bluetooth and NFC signals.

In many cases, it is necessary to use telephones or tablets in extreme outdoor conditions. Rain, bright sun, or fluctuating temperatures can quickly render a normal device useless.

You don't always have to buy everything. Often something is needed for a very short time or for a single use. Then it makes sense to rent things.

It is often not possible to find a suitable product or it is difficult to obtain it from the manufacturer. Here we come to the rescue. Give us a request and leave the rest to us.
Services for business customers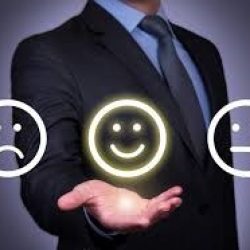 We also offer long-term lease of products for business customers for a period starting from 6 months. The rent usually includes, for example, a replacement product for maintenance or repair.