Crisis Management Tabeletop Exercise
Why is it important to conduct a crisis management tabletop exercise?
Usually, a crisis management plan is created and viewed as a single document compiling all necessary information. However, when the plan is put into action, problems often arise because its structure is based on the structure of a standard document rather than a logical crisis-solving procedure. The plan's specific actions must be arranged in a logical order for crisis management. In the event of a crisis, there is no time to flip back and forth in the plan. A tabletop exercise is the best solution for this. By playing out the crisis management plan in accordance with a given scenario, improvement needs can be identified. Considerable progress can be made in just a few hours, and the plan will be a valuable resource for the next time.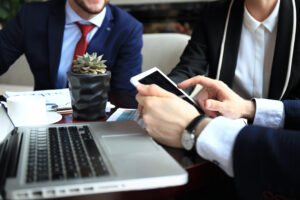 Why choose your crisis management tabletop exercise from us?
We have over 20 years of experience in the field of national defense and internal security, including preparing and carrying out different crisis exercises. We have organized and participated in various national and international crisis drills.
Each tabletop exercise is unique and tailored to your organization's specifics. We consider your industry and organizational needs when preparing and conducting the exercise. By analyzing your previous plans, we ensure the exercise is practical and addresses your organization's unique situation.
We value long-term collaboration with our clients, in order to provide you with peace of mind and the best service. Therefore, our primary rule is to keep the information received from the client confidential. We do not share the information received from you with any third party.
Step 1: Let's introduce ourselves.
If you contact us, first we will arrange a free 30-minute virtual meeting. During this meeting, we will identify your situation and expectations of us. Additionally, we will discuss how you see our collaboration or contribution.
In the next step, we will prepare a job proposal for you taking into account the agreements set during the first meeting. The proposal will clearly state what will be done and to what extent. You can review the proposal at your own pace and make a decision.
If the offer suits you, we will perform an initial analysis of your current crisis management plan and offer a few possible scenarios for a tabletop exercise. These scenarios will help test the effectiveness and timeliness of your crisis management procedures.
Step 4: Preparation for the table exercise.
You can choose a possible scenario and then we will start preparing the tabletop exercise in cooperation with your organization's representatives. It is important to us that the entire exercise is based on your organization's processes and practices.
Step 5: Tabletop Exercise
In general, a tabletop exercise lasts for 2 hours, preceded by an introduction and presentation of the operational principles. This is followed by rehearsing the scenario and ultimately providing initial feedback based on immediate emotions.
Step 6: Analysis of tabletop exercise.
After the tabletop exercise, we will summarize the feedback from your participating employees. The analysis focuses on both the positive aspects and provides improvement recommendations. It is important that your crisis management plan is effective.
In crisis management tabletop exercises, we take into account the specifics of your organization, such as size, management structure, area of operations, and locations. It is important to know if you have previously tested your crisis management plan. Therefore, each exercise is unique and based primarily on your current situation and goals.
Benefits of conducting a crisis management tabletop exercise.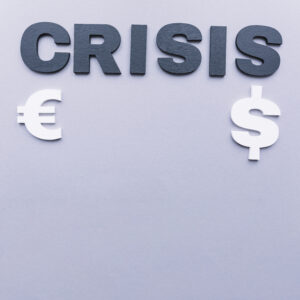 What happens if you haven't tested your crisis management plan?
If an organization has not tested its crisis management plan, dealing with a crisis can become a big ordeal with significant damages to bear. When creating a plan at the office desk, the focus is mainly on ensuring that all information is included in the plan. However, one important factor is not taken into account, which is TIME. In fact, the speed at which the situation can be brought under control determines the ability to manage the crisis effectively. If the crisis management plan is complex and the information is scattered, it takes time, and important things can be left undone, resulting in additional damages. The crisis management plan must be like a cheat sheet, allowing easy navigation and focus on essential tasks. This is crucial because a crisis also means emotional pressure, and it is comforting to have something reliable to turn to.
Collaboration with the client.
We work closely with your team in the preparation, execution, and evaluation of crisis management exercises because the emergency plan should help you act according to the characteristics of your organization. After all, your employees know well how things work and where problems may arise. Our task is mainly to ask the right questions and find critical weak points or bottlenecks. We help identify previously unknown or unidentified problems.
We create a unique scenario for each client's organization, taking into account their specificities, industry, and overall environment. We also consider the bigger picture during a crisis, including the impact on clients, partners, suppliers, etc. Therefore, the results are tailored to your needs and requirements. Our priority is to align with your business goals and design a crisis management plan that helps achieve them.
Our service emphasizes proactive crisis management, which is why tabletop exercises also highlight potential vulnerabilities. This allows you to not only test your crisis management plan but also identify possible weaknesses and potential threats. By doing so, you can gain insight into what steps to take to prevent a crisis and ensure a functioning plan.
As part of the tabletop exercise, we share practical tips and provide tools to better manage crisis situations. During the exercise, we assess the process and intervene if necessary, highlighting critical topics that need to be considered.
We will assist you in testing your crisis management plan and provide feedback that needs to be given special attention.
If business risks are predictable based on environmental signs, then CRISIS DOESN'T CALL WHEN IT COMES!
Review of the existing crisis management plan (plan up to 20 pages) and drafting proposals for scenarios.
Preparation of a tabletop exercise.
Conducting a 4-hour tabletop exercise, which includes instruction and initial summary.
Summary of the tabletop exercise and closing seminar.
Starting from €1900,00 + VAT
The package includes only one group exercise for up to 12 people and in Estonia.